Germany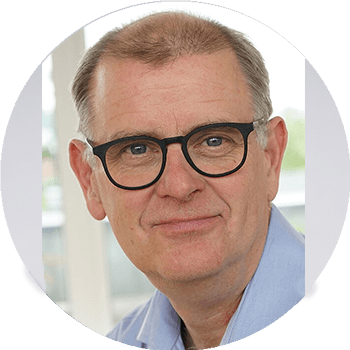 Greg Bond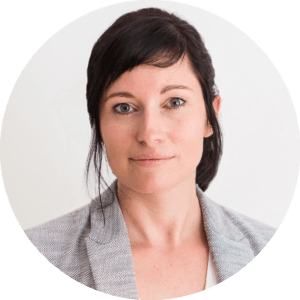 Dr. Andrea Hartmann-Piraudeau
Nigeria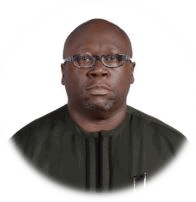 Dr. Adeyemi Agbelusi

Fola Alade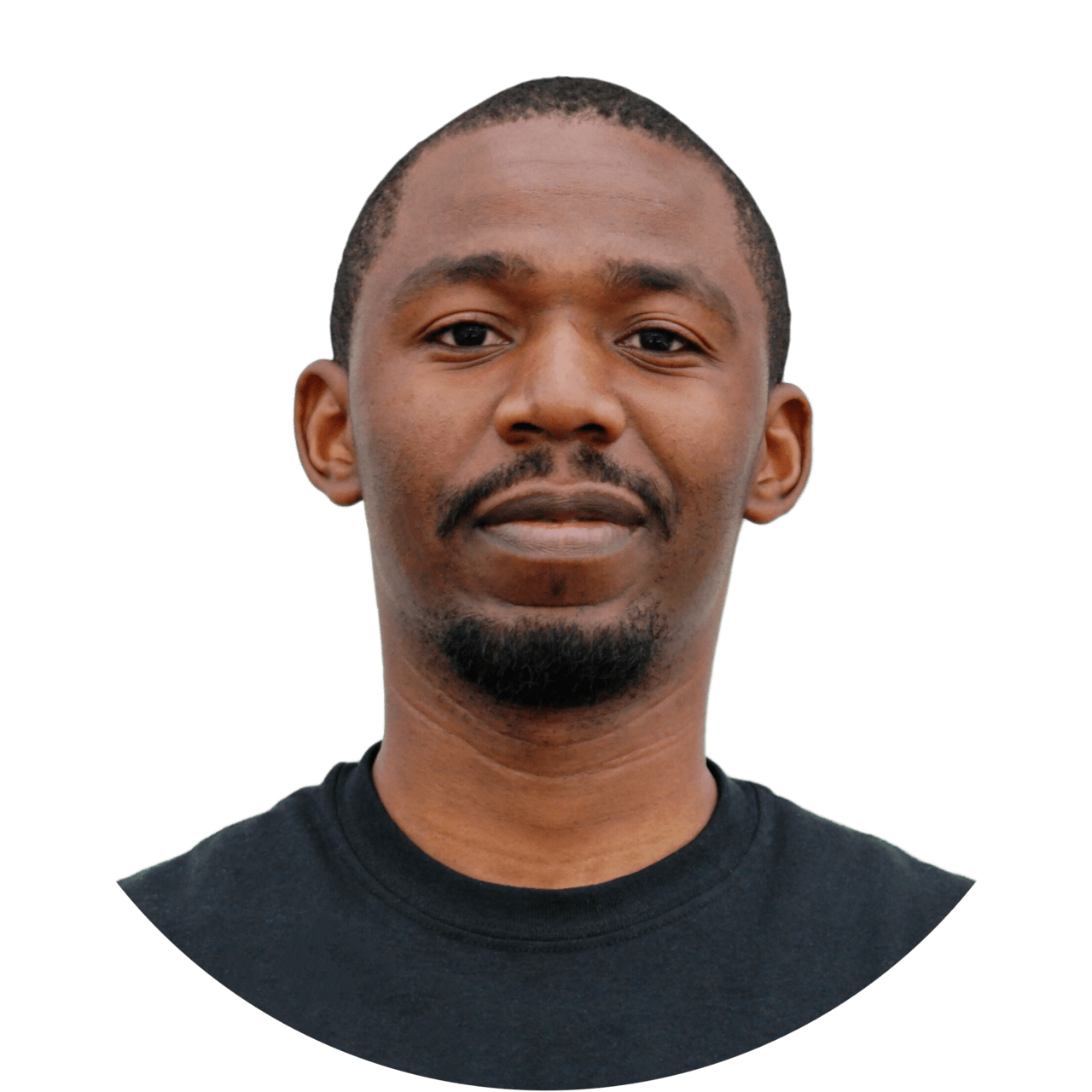 Dr. Tonson Sango
Kyrgyzstan

Fidana Alieva
France
Claude Amar
India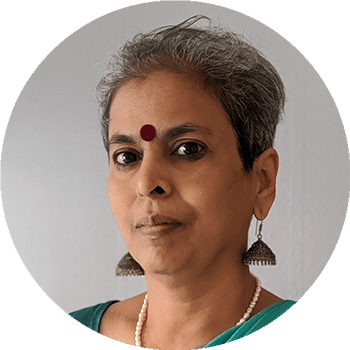 Dr. Bharati Rao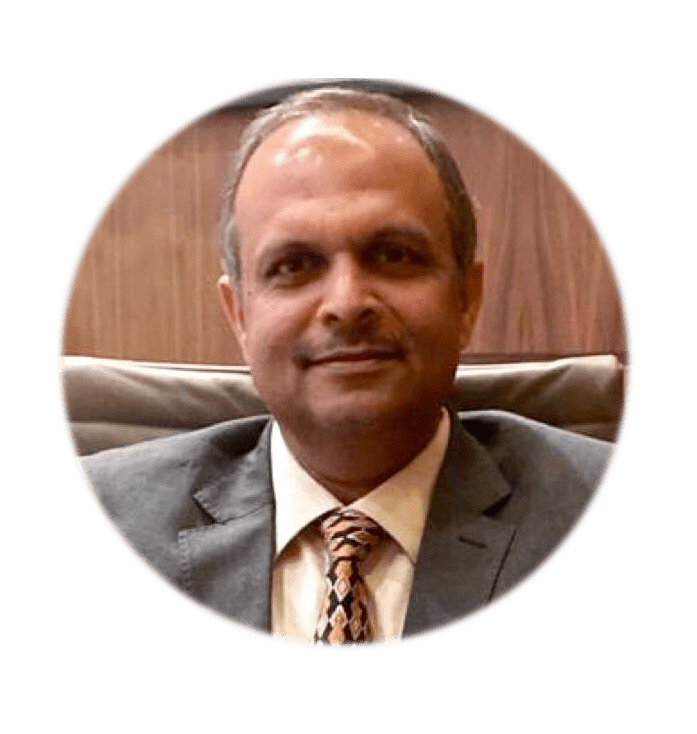 Sameer Shah
Israel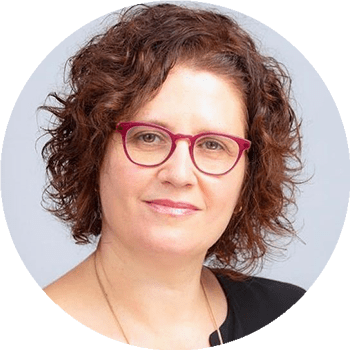 Anat Cabili

Ran Kuttner
Italy
Francesca Francese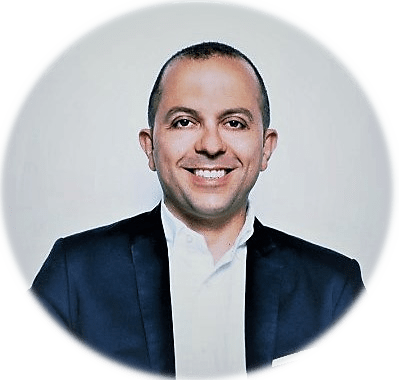 Pierangelo Bonanno
North Ireland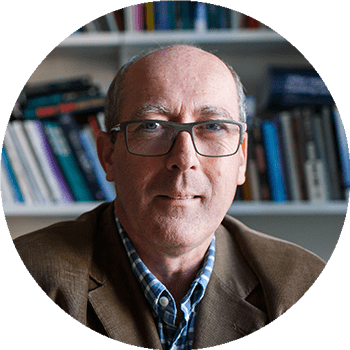 Feargal Cochrane
Turkey

Sezil Durmuş
Australia
Catherine Davidson
Brazil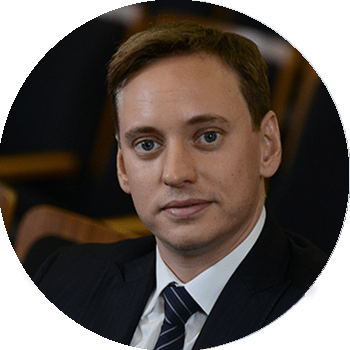 Diego Faleck
UK
Nadine Ansorg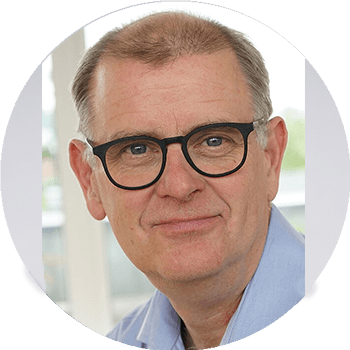 Greg Bond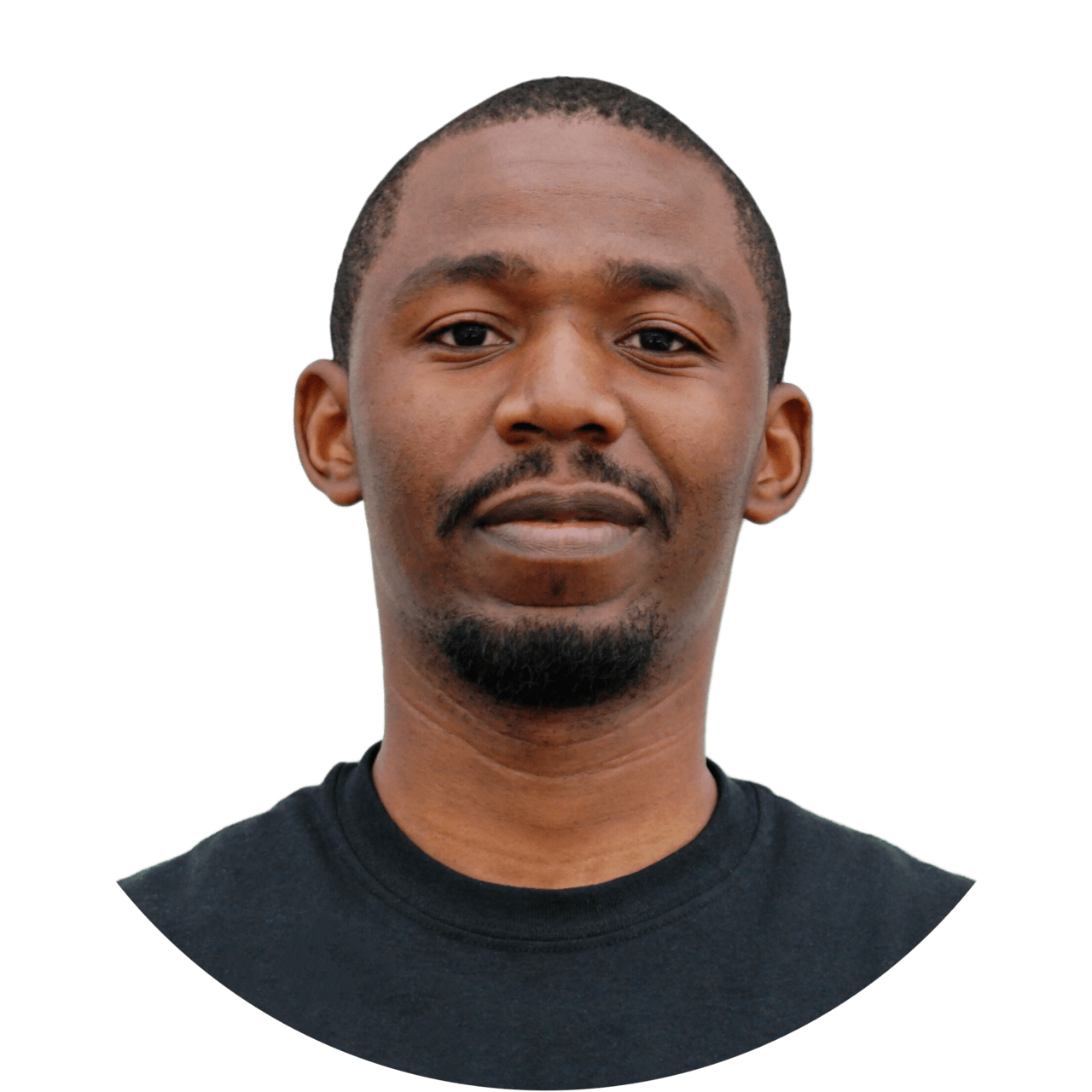 Tonson Sango
Japan
James Claxton
Portugal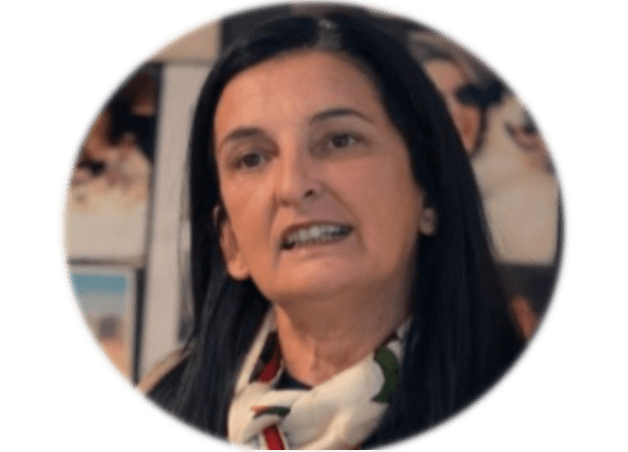 Ana Maria Maia Gonçalves
Lithuania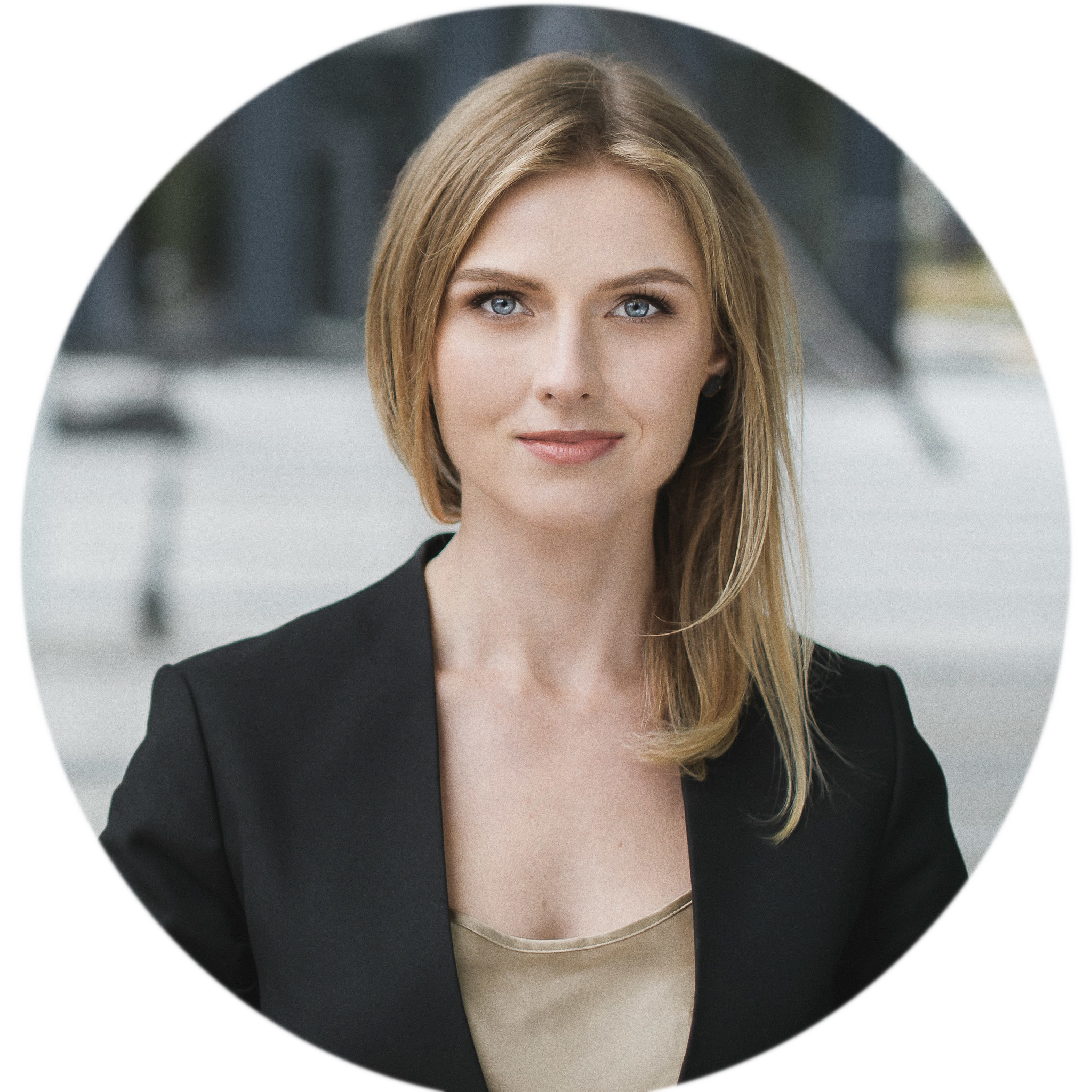 Miglė Žukauskaitė-Tatorė
Malaysia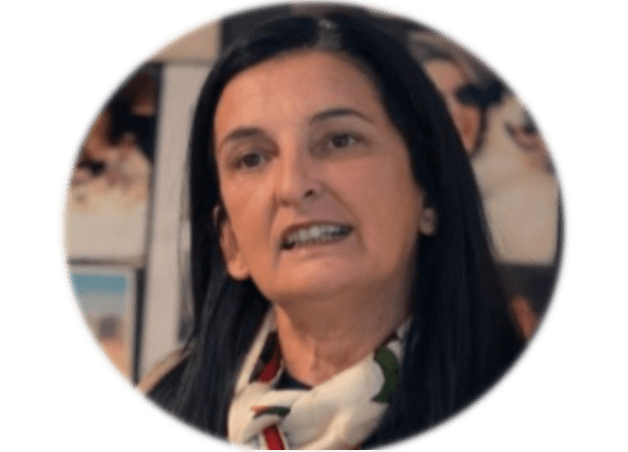 Ana Maria Maia Gonçalves
Hong Kong
Vod S. K. Chan
Cameroon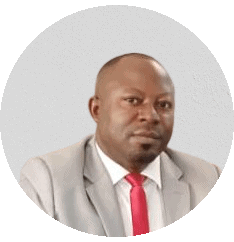 Akoh Baudouin
Canada

Julian Ferguson
USA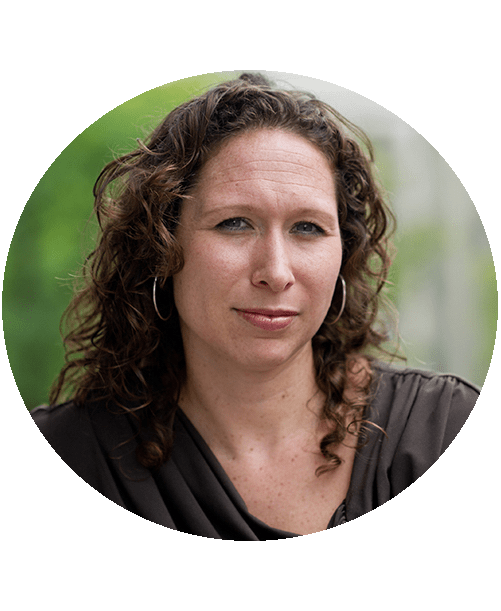 Dr. Rebecca Webber Gaudiosi
Germany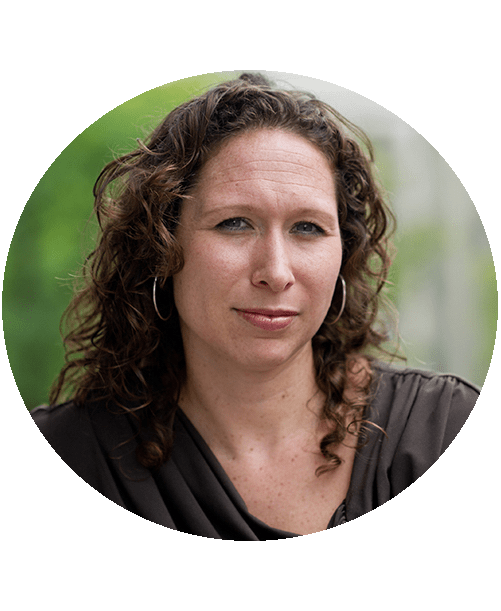 Dr. Rebecca Webber Gaudiosi
Singapore
Ye-Min Wu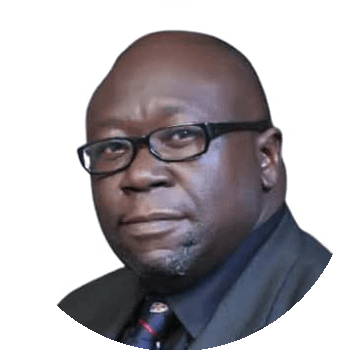 Dr. Adeyemi Agbelusi
Accredited Arbitrator, Mediator and Mediation Advocate and Trainer

Nigeria
Dr Adeyemi Agbelusi is Principal Partner, Berean Associates involved in resolving disputes throughout Nigeria and other Jurisdictions.
Learn more
has served as a facilitator to resolve several complex cases and has been appointed Arbitrator and Tribunal Secretary in several Arbitrations and Mediator in very complex and high value cases including a 30 year old court case which was resolved with the parties coming to settlement.
is a frequent speaker at professional and industry seminars on various topics involvingalternative dispute resolution, strategy, workplace conflict management and organizational behaviour, and regularly conducts retreats and strategy sessions for companies.
has a background in Mathematics and Accountancy and Business Administration.
is a Member of the Standing Conference of Mediation Advocates (uk), and a Fellow of several professional bodies including the Chartered Institute of Arbitrators, Institute of Construction Industry Arbitrators, Institute of Chartered Mediators and Conciliators, and the Institute of Management Consultants.
is a member of the Nigeria Conflict Management Group International.
is a Fellow of the Society of Advanced Legal Studies of the University of London, United Kingdom.
is a member of the African Arbitration Association.
is on the Panel of Neutrals (Mediation and Arbitration) of the Lagos State Multi-Door Courthouse, Lagos Court of Arbitration, Federal High Court ADR Centre and other institutional ADR Centres. He serves on the Schemes and Training committees of Chartered Institute of Arbitrators.
is on the Approved Faculty List of the Education Department of the Chartered Institute of Arbitrators and the Institute of Chartered Mediators and Conciliators and other ADR institutions. He is on the Executive Committee of CIArb, Nigeria Branch.
is the Chairman, YMG Mentorship Scheme Committee and on the CIArb- LCA MSME scheme.
serves on the Lagos State Multi-door Courthouse Committee for the First Online Mediation Settlement Month.
is the Branch Chairman, Institute of Chartered Mediators and Conciliators, Lagos Chapter
is a member of the ICC ADR-Commission Roundtable.
is on the Panel of Arbitral Tribunal Secretaries of the ICC Paris and CIArb.
is an Archdeacon in the Anglican Communion and Co-Founder of Dzuels Educational Foundation.
Fola Alade
Attorney-Mediator and Notary Public
Nigeria
Fola Alade is the Founder/ Principal Partner at FOTEFA PARTNERS LP (MEDIATORS & MEDIATION ADVOCATES), a bespoke Mediation firm in Nigeria.
Learn more
Fellow, World Mediation Organization (WMO)
Certified Mediation Advocate with the Standing Conference of Mediation Advocates (U.K)
trained Mediator on the Panel of Neutrals of the Federal High Court(FHC), Lagos Multi-Door Courthouse (LMDC), Lagos Court of Arbitration (LCA) and Lagos Chamber of Commerce and International Arbitration Centre (LACIAC)
trained Negotiator from the Lagos Business School (LBS)
Certified Emotional Intelligence Specialist
Certified Trainer (International Award in Delivering Training[IADT] UK) with the London Professional Training Centre
Founder/Principal of Fotefa Mediation Academy, a bespoke Mediation Training Academy where he trains on the business and practice of Mediation
Executive Director of the Incorporated Trustees of Attorney-Mediators Association (ATMA), a Consultant/Facilitator/Trainer with the Standing Conference of Mediation Advocates (SCMA Nigeria), Betaworka Cosmopolitan Partners Limited, Au Courant Legal Research Firm, Legally Engaged Academy and the Resource HQ Ltd where he trains on Negotiation, Mediation, Mediation Advocacy, Negotiation, Workplace Conflict and Emotional Intelligence
called to the Nigerian Bar in 2007 after obtaining his LLB Hons Degree from the University of Lagos in 2006
member of the Nigerian Bar Association (NBA) and the Section on Business Law (SBL), Lagos Court of Arbitration (LCA) and a Partner member with the NCMG International (Negotiation and Conflict Management Group International)
native speaker of Yoruba and fluent in English and Pidgin
Fidana Alieva
Mediator

Kyrgyz Republic
Fidana Alieva is a mediation practitioner in commercial, employment, workplace, family business and medical malpractice disputes.
Learn more
working as a dispute resolution professional for about 8 years now, mediating, negotiating and arbitrating: mediated over 150 disputes
selected as a regional mediator for the Compliance Advisor Ombudsman of the World Bank Group
awarded with the Weinstein JAMS International Fellowship in the USA and spent several months upgrading her qualification and learning from the distinguished mediators of JAMS

established the Centre for Mediation and Negotiation in the capital of the Kyrgyz Republic which was one of the first mediation centers in her home country

assigned as the Deputy Chairman of the International Court of Arbitration in affiliation with the Chamber of Commerce and Industry of the Kyrgyz Republic (ICA)


expert on mediation integration with her unique program on that topic to the International Commercial Arbitration Court of Kyiv (Ukraine)

involved as a mediator, mediation expert and trainer in the Kyrgyz Republic, Ukraine, Russia, Kazakhstan and Tajikistan

Graduated Programs: Mediating Litigated Case (Straus Institute for Dispute Resolution, Pepperdine University School of Law, Los Angeles USA), Conflict Sensitive Development International Certificate Program (OSCE Academy), Workplace Conflict Management Certified Trainer Course (Mediation Training Institute, Washington, DC), Envisioning, Designing and Implementing Court ADR (International Court ADR Institute, UC Hastings College of Law), Mediation Skills (Edwards Mediation Academy, San Francisco, USA), Commercial Mediation with Bill Marsh (Great Britain)
selected as a Judge for the International Commercial Mediation Competition-2020 (ICC, Paris)
native Russian speaker and fluent in English. She also speaks Kyrgyz and Azerbaijani
Claude Amar
Mediator and Architect
France
Claude Amar is a registered architect, a hotel developer, a real estate asset manager and a mediator.
Learn more
trained as an architect (Ecole Nationale Supérieure des Beaux Arts, Paris), has studied Finance at INSEAD and Negotiation at Harvard (with Robert Mnookin's team). He was trained as a mediator by Gary Friedman, at the Centre for Mediation in Law in San Francisco
founding partner of Mediation & Resolution, an IMI, as well as IFCM and SIMI, certified mediator and has been accredited by several international mediation centres, including ICC France and IEAM in Paris, HKIAC in Hong Kong, SIMC in Singapore, JIMC in Japan, BIAMC in Indonesia and ICM in Santa Monica
a member of the Board of Governors and a Distinguished Fellow of the IAM (International Academy of Mediators), the President of the Académie de la Mediation, an IMI (International Mediation Institute) Standards Commission member, the President of IFCM (Institut Français de Certification des Médiateurs) and a member of the Working Group of the ICC International Mediation Competition. Claude is a founding member as well as mediator with "Espace d'Accès à la Médiation", a pro bono organization dedicated to providing mediation services to people with limited means
founder and President of the EyeTech Foundation, an NGO dedicated to cataract blindness treatment
Dr. Nadine Ansorg
Lecturer & Researcher
UK/ Germany
Dr Nadine Ansorg is a Senior Lecturer in International Conflict Analysis at the School of Politics and International Relations at the University of Kent, and a Research Fellow at the GIGA German Institute of Global and Area Studies in Hamburg.
Learn more
From 2016-2019, Nadine has co-directed a joint project on "Security sector reform and the stability of post-war peace" (funded by the German Research Foundation) together with Prof Dr Sabine Kurtenbach from GIGA German Institute of Global and Area Studies.
She has previously worked as Post-Doctoral Researcher for Grants and Impact at the School of Politics and International Relations, as Project Coordinator and Research Fellow in the project "Institutions for Sustainable Peace" at the GIGA German Institute of Global and Area Studies Hamburg (2012-215) and as Acting Junior Professor for Development Politics and Politics of Africa at Bayreuth University (2014-2015).
Nadine has extensive experience in teaching theoretical foundations and practical knowledge on negotiation and mediation.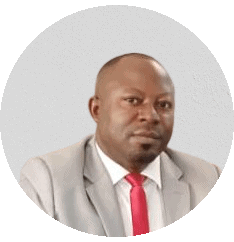 Akoh Baudouin
Negotiation Expert & Researcher, IM Campus Representative for West and Central Africa

Cameroon

Akoh's work over the years has been centered on Human Rights, Social Cohesion, Development, Humanitarian Assistance, EnvironmentalProtection, Negotiation with Armed Groups and Project Management.
Learn more
more than 14 years working experience across Europe, South East Asia and Africa.
 author of "Youth, Women and Local Leaders for Conflict Prevention and Transformation Guidebook Vol. I" and "Media for Peacebuilding Guidebook Vol. I".
In 2019 he received a project award from the French Ministry of Europe and Foreign Affairs following his extensive engagements on Social Cohesion for youth, women and local leaders in the North West and South West Regions of Cameroon.
In December 2020 Akoh was privileged to receive an award and to give a speech at the United States Embassy in Cameroon following his work on Youth and Women Participation in the Political Process.
He is currently playing a leading role on negotiations with the Diaspora leaders of the leading factions of the armed groups operating in the North West and South West Regions of Cameroon and also heading the UNDP Insider Mediators Group in Cameroon.
He is the representative of the European Academy of Diplomacy in Cameroon and a Member of the Grants Committee at the French Embassy in Cameroon.
Akoh studied Engineering, Business, and Project Management at INTI University College Malaysia and ESCE – Ecole Supérieure du Commerce Extérieur, Paris, France.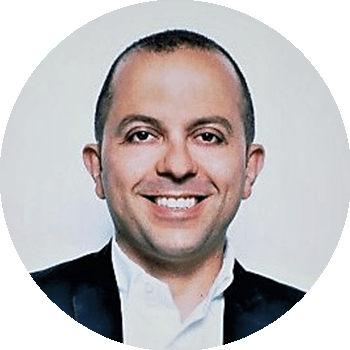 Pierangelo Bonanno
Mediator
Italy
Pierangelo is an international mediator and member of the Chartered Institute of Arbitration (CIArb).
Learn more
was listed as a "recommended" mediator in the WhosWhoLegal Italy 2020 Guide on Mediation
was a Speaker during the CIArb's Mediation Symposium 2020: Mediation as a multidisciplinary practice.
In numerous competitions on mediation between international universities he played the role of a judge.
The ICC International Mediation Competiton 2021 has chosen Pierangelo Bonanno as one of the competition's 100 international judges.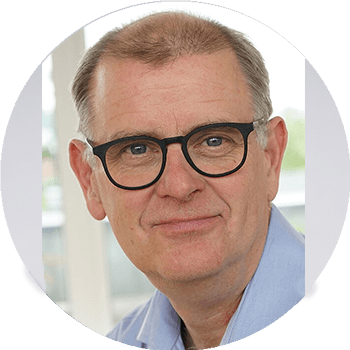 Dr. Greg Bond
Mediator
Germany/ UK
Greg was born in the UK and lives and works in Germany. He teaches mediation, negotiation and cross-cultural communication in commercial law, management and MBA programmes at the Technical University of Wildau, Berlin, Germany, where he also coordinates an internal conflict advisory service.
Learn more
works in business and organisations as a mediator, trainer and facilitator, particularly in workplace mediation, dialogue processes, peer coaching, and corporate team development

on the academic advisory board of the master's in mediation at European University Viadrina in Frankfurt / Oder.

He is a professor in mediation at New Vision University Tbilisi

master's in mediation from European University Viadrina and a PhD in German literature from the University of Nottingham

published widely on mediation, blogs regularly on the Kluwer mediation blog, and has edited two books on mediation: International Commercial Mediation Training Role-plays (2016, with Colin J Wall), and Mediation Practice: 8 Cultures, 16 Cases, 128 Creative Solutions (2017)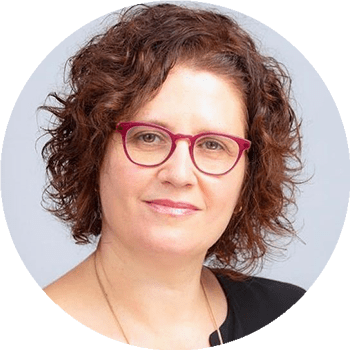 Anat Cabili
Mediator, Faciliator and Attorney
Israel
Anat Cabili is a mediator, facilitator and attorney (admitted to the Israeli Bar Association in 1998). She has been practicing mediation and facilitation since 2006 and owns a private mediation business in Israel.
Learn more
mediated hundreds of complex business and family disputes, and is often appointed by judges to mediate in litigated cases
a facilitator of large-scale collaborative policymaking processes that involve stakeholders and the public. She has experience in facilitating such processes in Israel and the United States
over the years, she has taught and trained in the fields of Mediation, Alternative Dispute Resolution, Public Participation and Cross-sector Collaboration in both academia and practice-oriented settings in the U.S. and Israel
a Visiting Researcher at the MIT-Harvard Program on Public Disputes (2007) and a member of the Harvard Mediation Program (2007)
co-led Creighton University's Public Issues Collaboration Program and served as an instructor at the Werner Institute for Dispute Resolution at Creighton University (2008-2012)
Vod K. S. Chan
International Arbitrator & Mediator

Hong Kong
As an established member of the Chambers of Ronny Wong S. C., Vod K. S. Chan is a barrister, international arbitrator and mediator practising in the Hong Kong Special Administrative Region (HK).
Learn more
is an accredited general and family mediator of HK International Arbitration Centre (HKIAC), HK Bar Association (HKBA), HK Institute of Arbitrators and HK Mediation Accreditation Association Ltd, as well as a listed arbitrator of HKIAC, HKBA and a member of the Nanjing Arbitration Committee of the Mainland China.   
is also a former Chairperson of HK Mediation Council of HKIAC. 
now serves on various committees/ organisations including Steering Committee on Mediation set up by HK Secretary for Justice, and HK Trade Development Council's Professional Services Advisory Committee.
is now a director of Joint Mediation Helpline Office, and chairs its Management Committee of the West Kowloon Mediation Centre, the first purpose-built mediation facility in Asia.   
In 2018, he coached a team of CityU law students of HK which was crowned champion at the International Chamber of Commerce International Mediation Competition (ICC Mediation Competition) in HK. Then in 2019, as the first HK team ever to compete in the Paris ICC Mediation Competition, he led this CityU team to receive recognition of a Distinction performance.   
is now sitting on the bench as Deputy Registrar of District Court of HK in a Case Settlement Conference Pilot Scheme.
James Claxton
Mediator, Arbitrator & Law Professor

Japan
James is a mediator, arbitrator, and law professor at Rikkyo University in Tokyo. He previously practiced international dispute resolution at law firms in Paris and was legal counsel at the International Centre for Settlement of Investment Disputes of the World Bank in Washington.
Learn more
CEDR and SIMI certified mediator
FCIArb Fellow
Qualified lawyer in Washington, D.C. and California (inactive)
Empaneled by mediation and arbitration institutions including AIAC, CIETAC, HKIAC, JIMC, JCAA, KCAB, SCIA, SIAC, SIMC, and THAC
Chair of an IMI working group on investor-state mediation
Active in mediator trainings
Regularly writes and speaks about international mediation and arbitration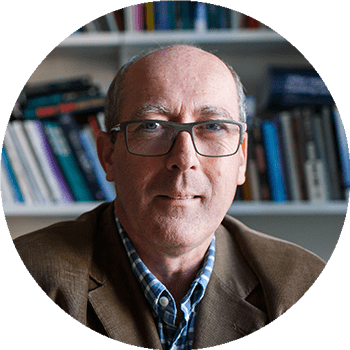 Professor Feargal Cochrane
Professor & Researcher
Northern Ireland/ UK
Professor Feargal Cochrane was born and educated in Belfast and has been publishing and teaching on Northern Ireland and wider themes of violent political conflict and peacebuilding for 30 years.
Learn more
He is the author of ten books and numerous other publications including articles in international peer review journals and chapters in edited book collections.
His Northern Ireland: The Reluctant Peace published by Yale University Press in 2013 was shortlisted for the Ewart-Biggs Memorial Book Prize in 2015 and a second edition Northern Ireland The Fragile Peace will be published by Yale in 2021.
Feargal was Professor of International Conflict Analysis at the University of Kent and Director of the Conflict Analysis Research Centre (CARC) within the School of Politics and International Relations from 2012-19.
He has also held academic appointments at Lancaster University, Ulster University and Queen's University Belfast.
He is now a Senior Research Fellow of CARC and Professor Emeritus at the University of Kent.
Catherine Davidson
Mediator
Australia
Catherine Davidson is a nationally accredited mediator (NMAS) and IMI Certified mediator practising in Australia and internationally.
Learn more
Catherine has mediated over seven hundred commercial and workplace disputes and is a member of several national mediation panels
She has a legal background having practised commercial litigation in Sydney and London
Catherine's commercial practice includes construction, intellectual property, banking, insurance, negligence, estates, guardianship, commercial and retail leases, partnership, franchising, small business and medical matters
Her workplace mediations include litigated and non-litigated disputes involving bullying, performance, discrimination, and harassment in the public and private sectors across a broad range of industries including tertiary institutions, professional services firms and hospitals
Catherine is a Trainer for the Australian Disputes Centre's Mediation Training Courses in Australia and Asia. She also conducts Negotiation and Conflict Management Workshops in the public and private sectors in Australia, Asia and the Pacific
Sezil Durmuş
Attorney at Law & Mediator
Turkey
Sezil Durmuş is an attorney at law, a mediator and a coach. She practices in commercial, contractual, workplace conflicts in Istanbul.
Learn more
She also engages in conflict resolution of same matters acting as a mediator.
Her expertise is structuring of Conflict Management Systems and Contract Management Systems. She has post graduate degree (LL.M.) on Corporate Law. She is given "Winning Negotiator" title by Federation des Barreaux D'Europe.
She has "Professional Negotiator" and "Mediation Supervision" certificates issued by GMN Global Mediators & Negotiators (IMI Turkey), "Advanced Negotiation" certificate issued by Universitatea "Babeș-Bolyai" din Cluj-Napoca, "Emotional Skills and Competencies" and "Evaluating Truthfulness and Credibility" certificates issued by Paul Ekman Group.
She is the writer of book "Conflict Management Systems in Workplaces" which is a long term harvest of professional experiences as an attorney and a mediator.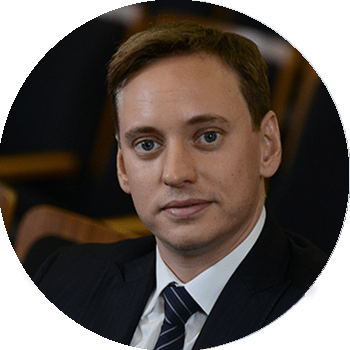 Diego Faleck
Mediator
Brazil
Diego Faleck is a full-time mediator, settlement counsel and a dispute systems designer established in Brazil, with a unique track record in national and international business mediation cases and disputes systems design for major national disasters and special situations.
Learn more
Received his LL.M. degree from Harvard

Phd degree from the University of São Paulo

Held significant government positions in antitrust and consumer protection matters

Adjunct Professor at the Pepperdine Caruso Law School (Malibu – CA)

Highlighted as a Global Elite Thought Leader by Who's Who Legal 2019 and recognized as the best business mediator in Brazil by Leaders League 2020. Frequent speaker both at national and international colloquiums

Author of books and articles in the field
Julian Ferguson
Mediator and Ethicist

Canada
Julian's career began in ethics, where his expertise rests in the areas of mental health, pharmaceuticals, and emerging technologies. As a mediator, he has worked throughout the health care spectrum on conflicts related to informed consent, patient rights and many others. He is drawn to innovation and mediates conflicts that stem from emerging technologies/industries and the entrepreneurial spirit that comes with them.
Learn more
Holds an MA in Bioethics from NYU and a MSc in Pharmaceutical Sciences from the University of Toronto
Recognized mediator with the ADR Institute of Canada
Member of the ADR Institute of Canada's Ethics and Professional Practice Committee
Lectures on Bioethics at the University of Toronto
Teaches mediation at NGOs and Universities throughout Ontario
Is a Certified Workplace Conflict Analyst and Investigator
Francesca Francese
Mediator
Italy
Francesca is a civil and commercial mediator, with almost two decades of experience and thousands of mediated cases.
Learn more
Legal Designer, applying the Design Thinking approach to the legal practice
MCIArb (mediation) and IMI Certified Mediator
Family mediator, operating within the Italian law n. 4 of 2013
Listed in several international mediator panels
Trainer and lecturer working with Universities and Institutions in Italy and abroad
Practicing Lawyer based in Milan, Italy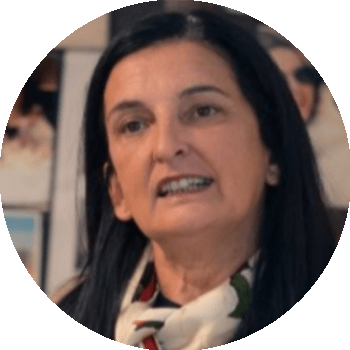 Ana Maria Maia Gonçalves
Business leader in global
organizations, educator, mediator and executive coach
Portugal/ Malaysia

Ana´s professional expertise in online dispute resolution (ODR) has focused on enhancing the quality of the mediation practice using ICT- information and communication technology.
Learn more
founder and president of the Institute for Certification and Training of Portuguese-speaking Mediators (ICFML), the leading mediation organization in Brazil and Portugal.
With a rich experience in learning, practicing and teaching mediation worldwide, Ana is prepared to mediate in a unique way.
has experience in cross-border disputes in Europe, Australia and the United States.
Being very active across borders and cultures, she has focused her practice in recent years on the impact of online technology on the skills of ADR facilitators.
Since 2015, she is the co-chair of the International Mediation Institute ODR taskforce.
has co-authored several papers in the International Journal of Online Dispute Resolution andlaunched in 2019 the first ODR Practitioner Certification Program available both in Portuguese and English. 
is a Mediator of the Global Mediation Panel of the Office of the Ombudsman for UN Funds and Programmes and a fellow of the National Center for Technology & Dispute Resolution.
speaks Portuguese, French and English fluently.
currently teaches Alternative Dispute Resolution at Master level at the Catholic University in Porto.
is a graduate from UAL Lisbon (2008). She has two children and lives in Kuala Lumpur, Malaysia.
Dr. Andrea Hartmann-Piraudeau
IMI Certified International Mediator & Researcher & Founder of IM-Campus

Germany/ France
Andrea Hartmann-Piraudeau is the managing director of CONSENSUS. She is a valued conflict mediator in large companies.
Learn more
IMI certified mediator                 
International consultancy and coaching
Focus: business mediation, organizational development, negotiation, coach and communication consultant
Masters Degree in Communication and Media Studies, Sociology and
Linguistics, University of Mannheim
Master of Mediation, jur. Faculty, Fernuni Hagen
Doctorate at the Faculty of Economic and Social Sciences at the University of Hohenheim. Research on mechanisms of action in mediation and negotiation.
Several years in the management of national and international units
Prof. Dr. Ran Kuttner
Associate Professor of Dispute Resolution & Mediator
Israel
Ran is an Associate Professor of Dispute Resolution (expert track) at the University of Haifa, where he teaches in the International Graduate Program in Peace and Conflict Management Studies.
Learn more
Until recently he also served as an academic advisor to Givat Haviva, an organization that aims at building a shared society and dialogue among Jews and Arabs in Israel
Prior to his return to Israel, he was an Associate Professor of Negotiation and Dispute Resolution at the Werner Institute, Creighton University (USA) and preceding his arrival at Creighton, he was a Visiting Scholar at the Program on Negotiation at Harvard Law School for three years, where among other projects he helped redesign and teach Harvard Law School' Mediation Course
He is a certified mediator and mediation teacher in Israel and consults to organizations and community mediation centers that work towards a more dialogic Israeli society in implementing collaborative conflict engagement approaches
He developed a mediation certification program in Israel and teaches courses on mediation, dialogue, group facilitation, leadership and conflict resolution, negotiation, and peacebuilding strategies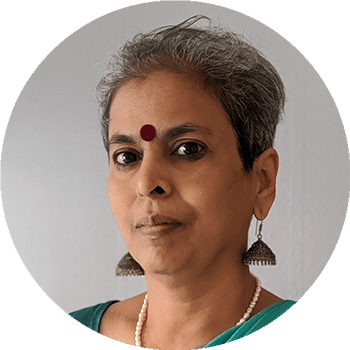 Dr. Bharati Rao
Certified Mediator
India
Dr. Bharati Rao is an academic from India, with Masters in Industrial Psychology, Certification in Counseling and Doctorate in Management. She is among the firsts from India to certify as Mediator at the Singapore Mediation Centre. She is on the Panel of SIMI.
Learn more
Thirty years work experience-eighteen as a Bank Officer, six as a Counseling Psychologist, since 2015 has been teaching at the Alliance University, Bangalore, India
Master trainer in Banking-training schoolteachers taking Banking to schools in rural/semiurban areas of India
Founder, Snehi Mediation and Counseling, Snehi in Hindi language meaning friendship
Speaker from India in the Singapore Convention on Mediation Seminar Series
Submitted proposal for 'Certificate Course in Mediation & the SCM' to the Supreme Court of India Committee on Mediation
Volunteered as Coach in the Peacemakers' Conference for spreading of concept of Mediation among school children in Singapore
Mediation Advocate at the International Mediation Singapore 2020 Competition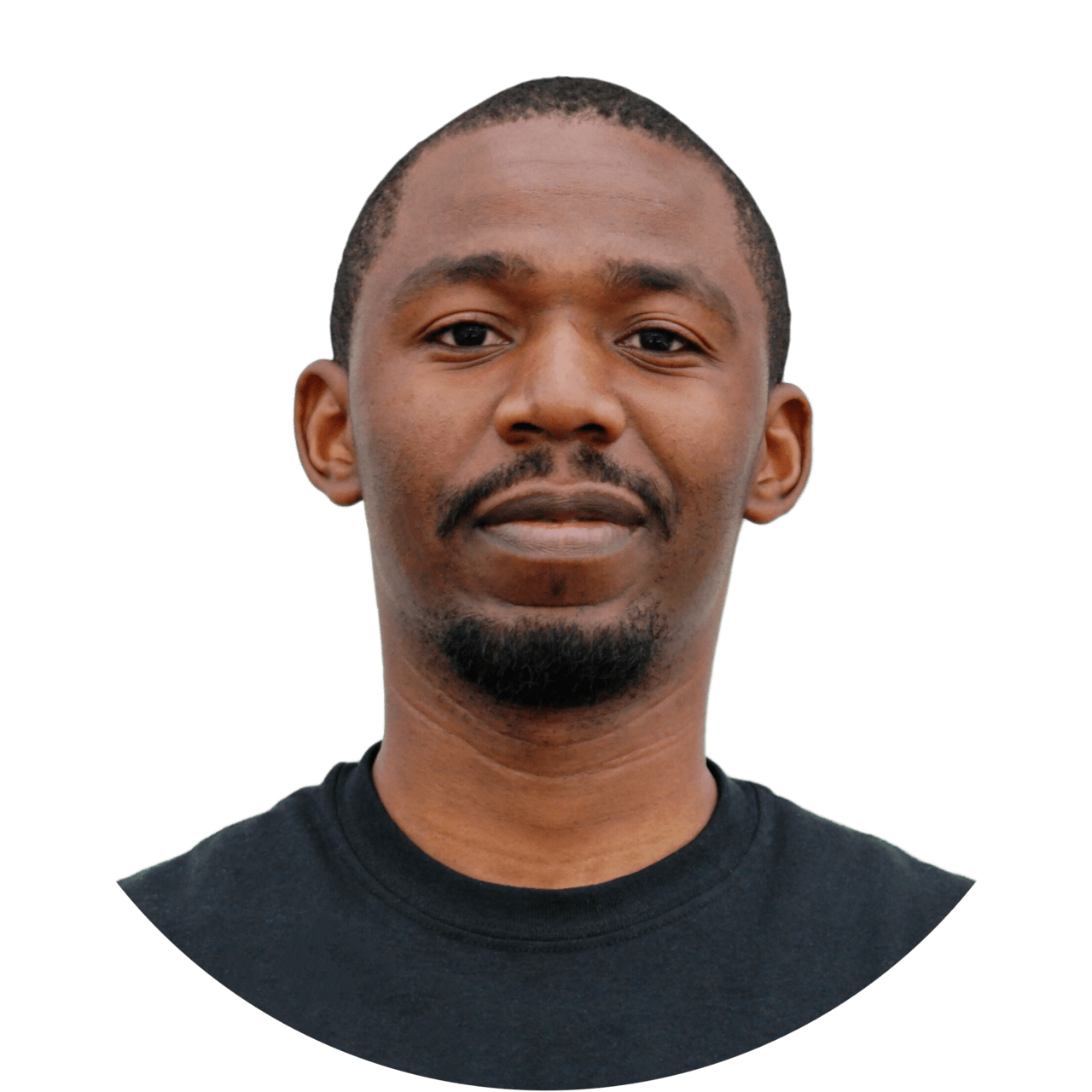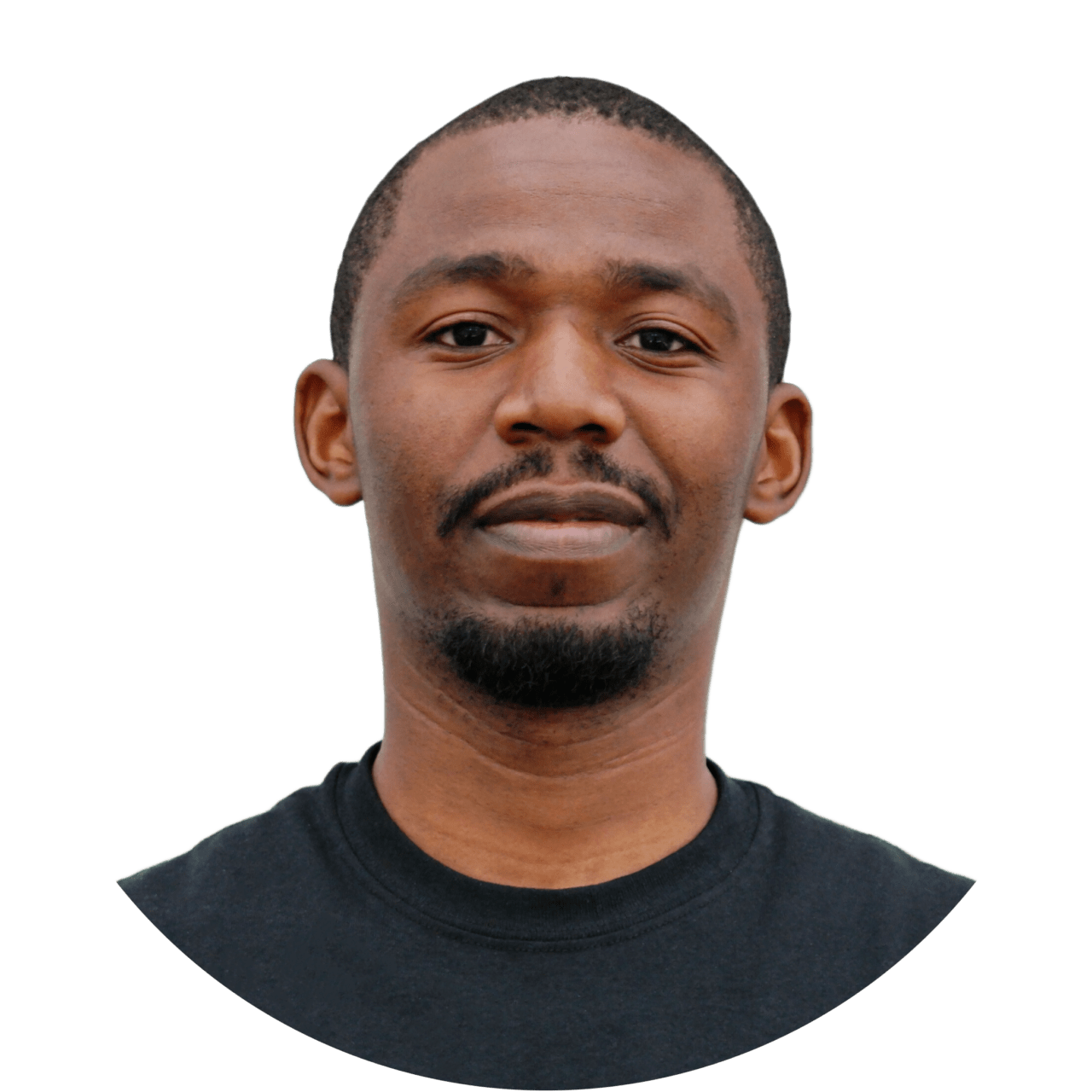 Dr. Tonson Sango
Director of Operations of Books2Africa

UK/ Nigeria

Dr. Tonson Sango has a PhD and an MA in International Conflict Analysis and currently serves as the Director of Operations at Books2Africa. He is an expert in international conflict analysis, with particular interest in the role of African traditional rulers in the dynamics of protracted conflicts, as well as traditional processes of conflict resolution within Africa.
Learn more
Tonson has a PhD and an MA in International Conflict Analysis from the University of Kent, and a BA in History and International Studies from Babcock University.
He was previously a Senior Researcher at the Centre for Conflict Studies at the Middlebury Institute of International Studies; Reading Committee member at Chevening; and has lectured International Relations and related subjects at the University of Kent, Cambridge Arts and Science College, London Foundation Campus, Cusano University and Florida State University.
He was awarded a bursary by the Institute for Historical Research to complete his PhD thesis on "The Role of Traditional Rulers in Protracted Communal Conflicts in Nigeria".
He is a member of the Conflict Research Society and the Royal African Society. 
Sameer Shah
Advocate-India, Arbitrator & Mediator

India

Sameer Shah established his own proprietary law firm at Ahmedabad, State of Gujarat, under the name and style of S. U. SHAH & ASSOCIATES. He is a panel mediator and senior lecturer.
Learn more
Director-Chartered Institute of Arbitrators (London) – CIArb-India Branch

Chairman-International Dispute Resolution & Risk Management Institute (IDRRMI Hong Kong)-India Branch

Panel Arbitrator – Court of Arbitration for Art (CAfA), Netherland

Steering Committee Member – Greener Arbitration, London

Committee Member – Beihai Asia International Arbitration Center (BAIAC), Singapore

Associate Member – Brooke Chambers, London

Head – India – Shanghai Chu Tun Consulting Co. Ltd.– Shanghai, China

Director – Hong Kong Zhiqing Trading Co. Ltd, Hong Kong

Mediator – Mainland-Hong Kong Joint Mediation Center, Hong Kong and

The Mediation Center, Dubai

Member – Mediators Beyond Borders International, USA

Senior Partner – Trust Legal, Ahmedabad office

26 years of active legal practice and experience.

Completed LL.B. in the year 1994 from Campus Law Centre, University of Delhi, Standing IInd  in the University.

Passed HSC with distinction from Sardar Patel Vidyalaya, New Delhi in the year 1988.

Graduated from University of Delhi with the degree of B.Com. (Hon.) in the year 1991.

In the year 1994, started the law practise in Ahmedabad, State of Gujarat, by enrolling as a member of the Bar Council of Gujarat.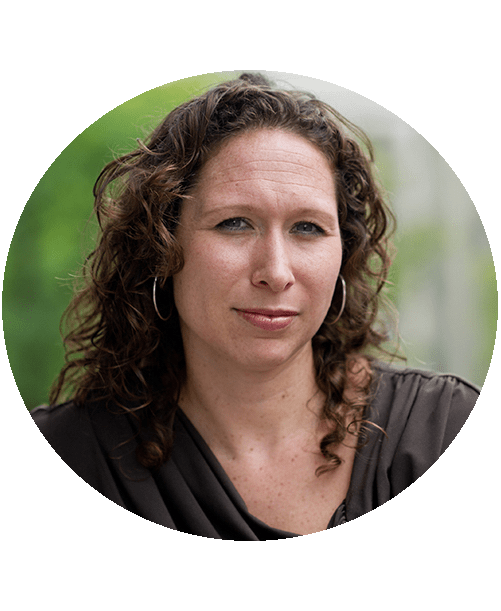 Dr. Rebecca Webber Gaudiosi
Mediator, Negotiator & Researcher

USA/ Germany

Rebecca Webber Gaudiosi is an engineer, scientist, and former diplomat with expertise in environment and sustainable development policy and multilateral negotiations. She represented the United States at the United Nations from 2006 – 2015 and is the co-author of "Negotiating at the United Nations" (Routledge 2019).
Learn more
As a diplomat, Rebecca was responsible for the U.S. relationship with over 25 multilateral organizations focused on environment, climate change, and sustainable development (among other responsibilities).
She has participated in hundreds of multilateral negotiations (plus the internal negotiations to make the policies she represented there).
Rebecca has a Ph.D. in Materials Science and Engineering (Polymer Physics). She did her graduate research at Northwestern University, near Chicago, and her postdoctoral research at the ESPCI in Paris.
Dr. Gaudiosi received a Masters in Public Policy (MPP) from Princeton University's School for Public and International Affairs in 2014.
She is an IMI qualified mediator through the International Mediator Campus program.
Rebecca is passionate about increasing international understanding, one person at a time. She also believes that all policy discussions should be multi-party negotiations, and that the world could do them better: she calls it "problem solving with friends."
Ye-Min Wu
Negotiations Trainer & Mediator

Singapore

Ye-Min Wu has over 15+ years of experience as a diplomat, having represented Singapore at the United Nations (UN), World Intellectual Property Organization (WIPO), United Nations Framework Convention on Climate Change (UNFCCC), and World Trade Organization (WTO). 
Learn more
Ye-Min has chaired UN negotiations, and represented the Group of 77 and China in negotiations on sustainable development issues. She was also Singapore's Deputy Permanent Representative to the WTO and WIPO.
She conducts workshops and lectures on negotiation and leadership in diplomacy, such as for the UN Institute for Training and Research, Johns Hopkins University, and Singapore's Ministry of Foreign Affairs.
Ye-Min is an accredited mediator. She was featured in The Hague Diplomacy Podcast on "Diplomacy and Multilateralism During & After COVID" (2021). She co-authored "Negotiating at the United Nations: A Practitioner's Guide" (Routledge 2019), which is used as teaching material in various institutions.
She did her undergraduate studies at Johns Hopkins University and Oxford University, and received her Master of International Public Policy from Johns Hopkins School of Advanced International Studies.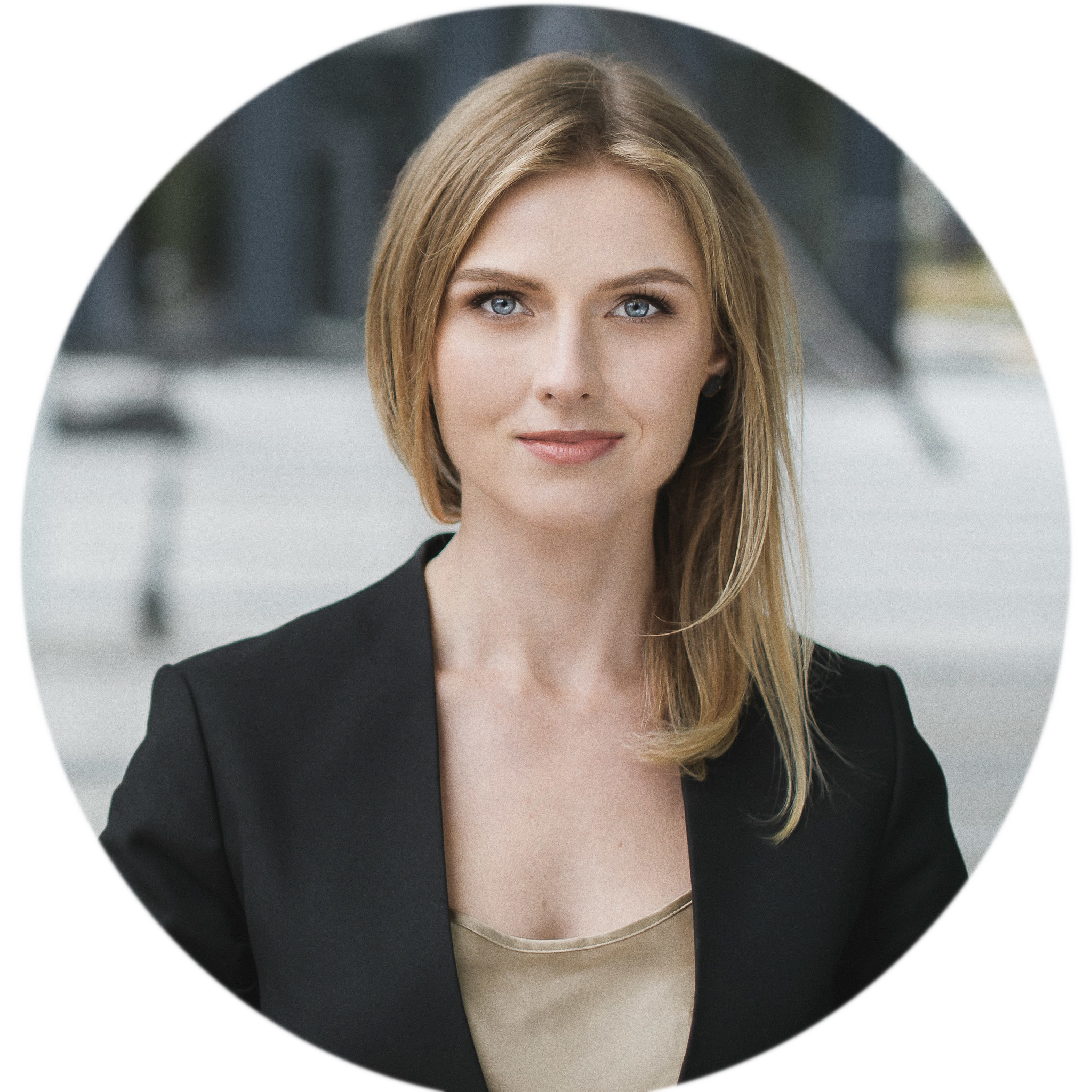 Dr. Miglė Žukauskaitė-Tatorė
Mediator & Researcher

Lithuania

Miglė is a lawyer and an active state-certified mediator. She is also a scientific expert on mediation, having concentrated on comparative aspects of laws on mediation in many European jurisdictions during her PhD research and her work with the CEPEJ Working Group on Mediation.
Learn more
A certified mediator and mediation trainer, actively mediating family disputes in a virtual and in-person environment
A member of 2020 Class of Weinstein JAMS International Fellows, consisting of 12 dispute resolution professionals selected annually from around the globe to come to the US and study ADR practices and processes
A PhD candidate and a lecturer at the Faculty of Law in Vilnius University, Lithuania, focusing on mandatory mediation and its relationship with the right to judicial protection
Served as a scientific expert to the working group on mediation at the Council of Europe, European Commission for the Efficiency of Justice (CEPEJ), leading the drafting of the European Handbook for Mediation Lawmaking adopted by CEPEJ
Vice-President of Education, International with INADR, organizing international mediation and negotiation competitions for students all over the world along with other educational events promoting peace-making globally
Sign up now!
Receive information about becoming an international conflict expert and part of a global and unique network.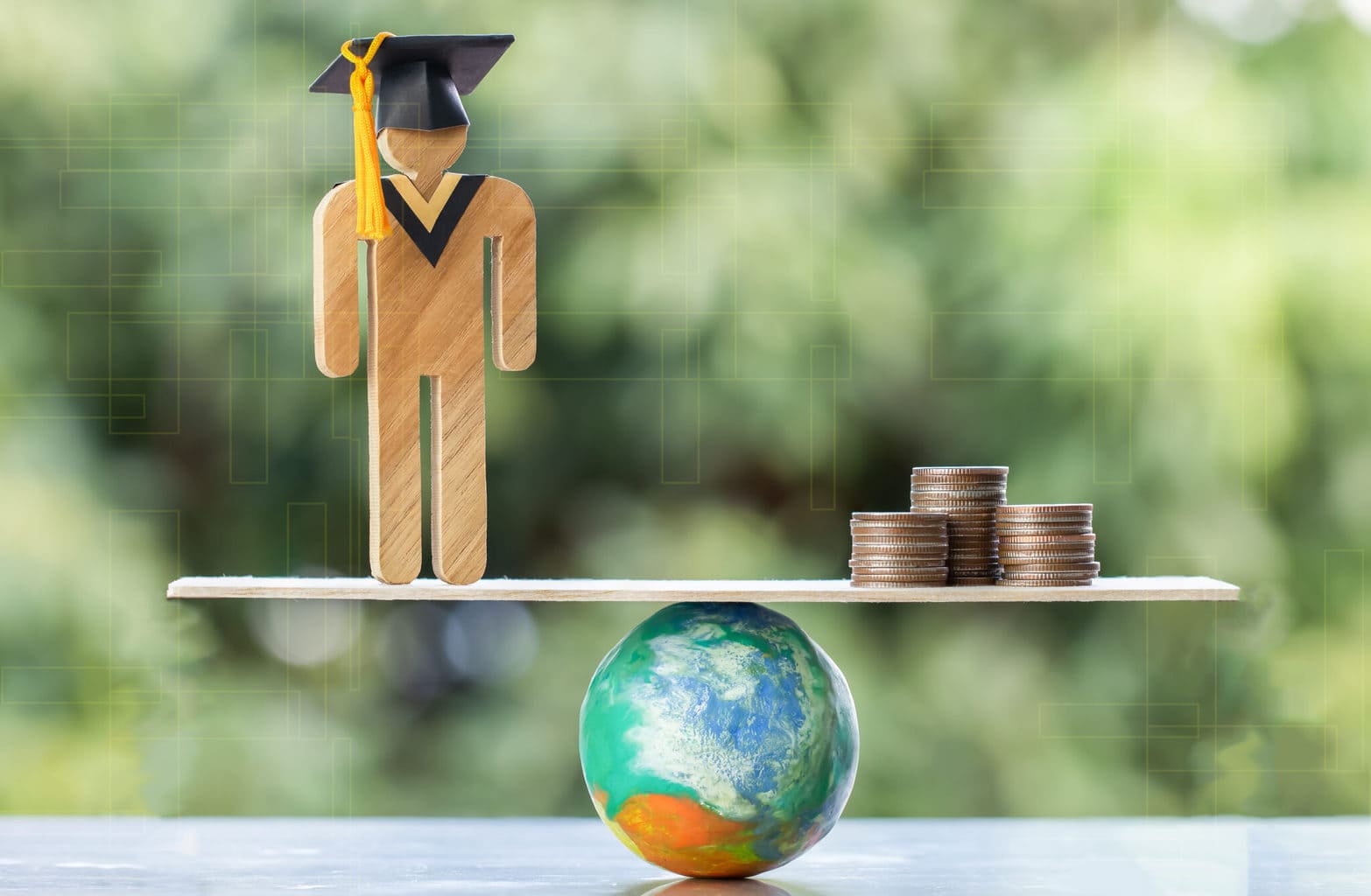 International Mediator Campus
Fair Price System
As the first training institute worldwide, we implemented a revolutionary price system. In order to give access to anybody from anywhere, we provide a socially balanced payment system. The price of our mediation training is measured by the purchasing power of the country of your residence. Contact best mediation courses online and ADR Training institute.
We regularly update our table in order to meet the most recent data of the global comparison of purchasing power indexes.
Check our table below to find the price for your training:
As part of your application, we kindly ask you to transfer a document of residence in order to prove your current location.
Source: Worldwide Cost of Living
Your contact persons
We are here to help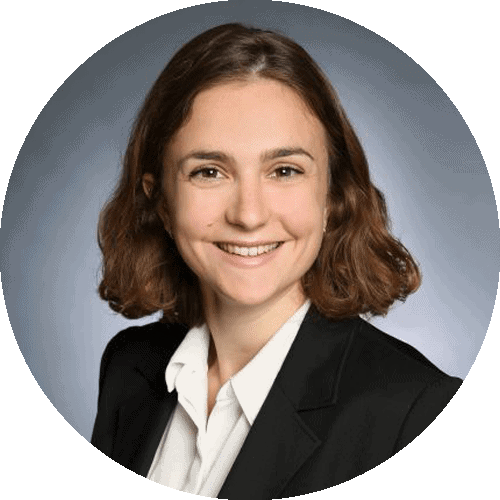 Alexandra Kieffer
Alexandra Kieffer is a certified mediator with a background of peace and conflict studies and responsible for international networks and training and happy to answer all your questions.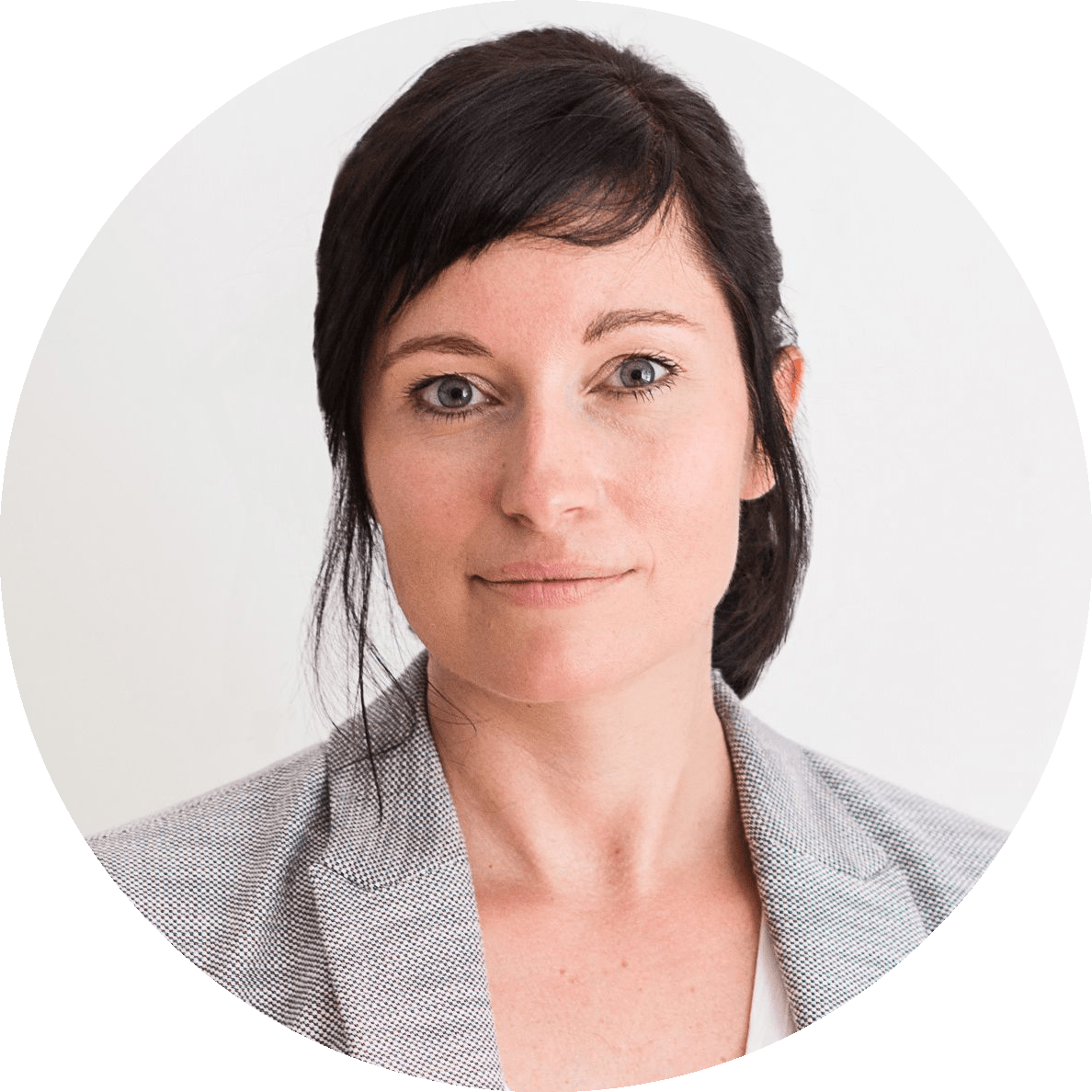 Dr. Andrea Hartmann-Piraudeau
Dr. Andrea Hartmann-Piraudeau is an international certified mediator and conflict expert with a broad international network and many years of experience in mediation and ADR. She is responsible for curriculum and research.
FAQs for the Online Mediation Training
Frequently asked questions
1. What are the requirements for the mediation training?
Prerequisites for participation in mediation training area good level of English language, an academic education or professional experience. In an online personal admission interview, we make sure that all participants fit into the group in terms of their personalities and qualifications. Open questions from interested parties can also be discussed.
2. How do the sessions work?
The training is 40 hours. Each session is 2 hours. In total there are 20 sessions within 3 months.
3. What is the online live training set-up?
The IM-Campus team provides a virtual room. Participants and trainers receive a link in order to access the sessions. To create a group atmosphere, camera and sound on is required. For mediation simulations and group work, trainers will divide the group into break out sessions. You will need internet access and a browser device. We work with the online video platform zoom.
4. What happens if I miss a live session?
In order to receive the IM-Campus certificate, you will need to complete 80% of the live sessions. If you are not able to attend this amount of live sessions, you will have the opportunity to repeat the missing trainings within our next course.
5. What is the advantage of the online format of our mediation training?
Online mediation is a global trend. More and more and especially taking into account the present situation with covid, online mediation is demanded. Our participants will be experts in the field of online mediation and especially international online mediation. The knowledge provided in the course enables you to conduct face-to-face mediation, too.
6. What certificate will I receive after completing the training?
Participants will receive a certificate from the IM Campus: completion of 40 hours of live online mediation training and stating that the content of the training meets the recommendations of the EU guidelines for mediation training and the IMI guidelines.
The recognition is regulated differently in each country and has to be discussed with the appropriate local authorities.
Independent of the formal recognition, the training provides profound knowledge on mediation and conflict resolution and enables the participants to apply these skills in their professional or private environment after completion.
7. Why do participants from different countries pay different prices?
Our Fair Price System Policy considers the different purchaising power indexes. We want to give anyone from anywhere access to our mediation program by adjusting the prices to each countries economy and situation. So to speak, everybody pays not the same sum but the same price.
8. What are the main focuses of the mediation training?
The IM Campus trainers have different professional backgrounds, focuses and nationalities. An interdisciplinarity from law, communication science, psychology, economics, peace studies etc. makes sure to consider different aspects of mediation. The trainers work in different countries and fields of mediation: business mediation, family mediation, peace mediation, international mediation, intercultural mediation but also coaching and team mediation.
9. What opportunities will you have after completing the program?
You will be part of an international and intercultural alumni network - providing a platform to exchange experiences and work together as co-mediators. You will be able to deal with conflicts and be prepared for a career as an executive and resolve conflicts constructively. You will be qualified to offer (online) mediation and negotiation according to the rules in your country.
10. What are the requirements for the IM Campus Certificate?
In order to receive the IM Campus certificate, you need to successfully complete the training (40 hours). Successfully means to show your mediation skills and competencies as well as the completion of the online material and presence in at least 80% of live sessions.
11. Is it possible to learn and apply mediation skills online at all?
From our experience, online live training provides you with skills and knowledge you need to conduct a mediation. In online live simulations body language and other non verbal communication can be read and taken into account. However, online and offline settings are not the same. In order to experience face-to-face simulations, we encourage our participants to meet with peers locally.
12. What is special about the IM Campus training?
Your trainers are experts in conflict resolution and mediation from over 20 countries and different professional backgrounds
Besides mandatory 40 hours live online sessions (IMI standards) we provide 60 hours additional self-study material
international groups
become a certified mediator in less than 3 months
fair price system: price of the mediation trainings is based on the pruchasing power of your country of residence
Alumni network
free webinars on topics connected to negotiation & conflict resolution
further training in international negotiation, family mediation, workplace mediation, commercial mediation
13. IMI Certification
Our training is approved by the IMI. Holding this certificate you automatically become an IMI qualified mediator. You will be:
international rescognised
quality proved
part of international network.
This course is part of the CONSENSUS Campus Program. CONSENSUS Campus is recognised as meeting the quality criteria set out by the International Mediation Institute (https://imimediation.org/program/consensus-campus/). CONSENSUS Campus has been granted dispensation by the IMI to deliver its existing approved training online during the covid crisis.